Atascadero teen pleads guilty to criminal threats
April 20, 2016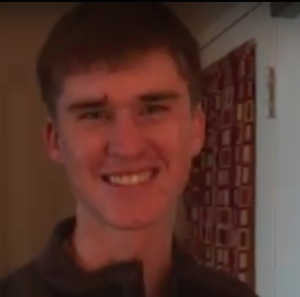 The Atascadero teen whose threats caused the two-week shutdown of San Gabriel Elementary School in September agreed Wednesday to plea no contest to two felony charges in exchange for a one year sentence.
The agreement also requires Bret Stephen Landen to make restitution. The stunt cost the school district an estimated $206,000.
Landen was 17 years old when he placed a fake chemical weapon on the grounds of San Gabriel Elementary School. The Atascadero teen turned 18 on Nov. 7, apparently while in custody. He was tried as an adult.
Prosecutors originally charged Landen with 27 counts of making threats to commit a crime of violence, two counts of second-degree commercial burglary and one count of threatening to use a weapon of mass destruction.
On Wednesday, Landen pled no contest to threatening to use a weapon of mass destruction and criminal threats.
On Sept. 11, when the San Luis Obispo County bomb squad arrived at the elementary school, officers found a suspicious jar containing chemicals zip-tied to a fence near the playground. A note placed nearby said the jar contained cyanide mixed with a strong acid.
However, laboratory tests showed the substance was not capable of producing a dangerous gas.
Landen also left threatening letters around campus that were addressed to teachers and directed them to the jar with the suspicious substance. The notes also discussed playing a game and warned that children could be at risk.
Following Landen's arrest, his father said the San Gabriel Elementary School incident was an ill-conceived prank that was not meant to hurt anyone or cause terror.
Landen's sentencing is scheduled for June 1.