Roy Main Memorial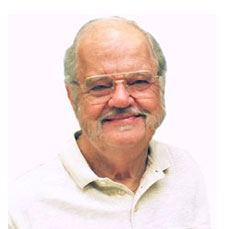 The Music Department will honor deceased colleague Roy Main.

The life of Main, who died May 9, 2011, will be celebrated at noon Saturday, May 12, in Room 218 in the Davidson Music Center on campus. (This is a change in time from previous announcements.)

Cal Poly faculty, students, alumni and guests will perform.

Main had been Cal Poly's low-brass teacher and trombone choir director. He also taught trombone at Cuesta College and performed with local jazz groups. Main served on the faculties at CSU Los Angeles and Long Beach before he came to the Central Coast. 

This celebration is free and open to the public.
Saturday, 12 May, 2012
Starts at 12:00 AM
Cost:
Free
Categories:
Share this Event
Email to a Friend
More...
Save to Your Calendar
Google Calendar
Yahoo! Calendar
Windows Live Calendar
iCalendar (
download
) (
subscribe
)
vCalendar (
download
)