Hurricane Hilary could bring rain to California's Central Coast
August 17, 2023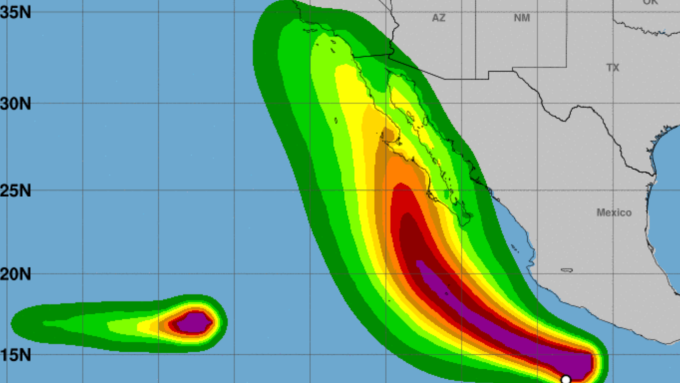 By KAREN VELIE
A hurricane traveling up the coastline of Mexico could bring rain to the Central Coast this weekend.
Early Thursday morning, Tropical Storm Hilary became Hurricane Hilary. It is projected to become a Category 3 hurricane before it hits Mexico's Baja peninsula this weekend.
Even though the hurricane is forecast to downgrade after it hits land, there is a possibility the rare storm could bring flooding and heavy winds to Southern California.
In San Luis Obispo and Santa Barbara counties, there is a 20% chance of rain on Sunday and a likely chance of rain on Monday, according to the National Weather Service.