Grover Beach police searching for Christmas tree thief
December 8, 2015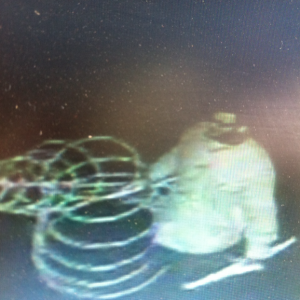 A Christmas tree thief is on the loose, and Grover Beach police are turning to the public to help track down the suspect.
Around 10:58 p.m. on Thursday, a man stole a spiral, electronic Christmas tree from the Automotive Service Center at 583 W. Grand Avenue. The tree was 7 feet tall and had 300 LED lights on it, according to the Grover Beach Police Department.
Surveillance footage at the business captured the theft. Police describe the suspect as a heavy set Hispanic man with facial hair. He was seen wearing black rimmed glasses, a button-up shirt and blue jeans.
The man was last seen carrying the tree across Grand Avenue into the 100 block of South 6th Street. One man and one woman appeared to be assisting the suspect.
Investigators request that anyone with information about the identity of the suspect contact the Grover Beach Police Department at 473-4511.