SLO police asking for help in identifying child molester's alleged victim
June 29, 2018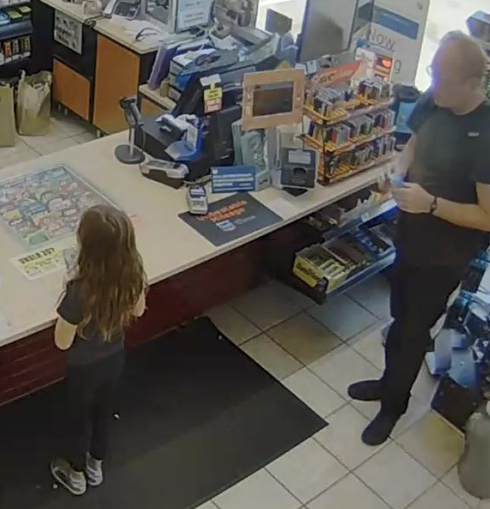 At least five separate reports have been filed this week alleging convicted child molester Jonathan Oscar Davis recently touched young girls. [Cal Coast Times]
On Monday, San Luis Obispo police arrested Davis, 43, after he rubbed the hair of a 10-year-old girl inside a downtown SLO business. Since the arrest, police have received four more reports stating Davis touched other young girls, according to police.
At about 11 a.m. last Saturday, a girl who is believed to be 8 to 10 years old entered the Chevron gas station at 3180 Broad Street to pay for gasoline. While the girl was standing at the counter, Davis approached her, rubbed his fingers through her hair and left the store, according to police.
Chevron employees reported the incident to police after learning about Davis's arrest. It is likely the parents of the girl do not know about the incident, according to police.
Police are circulating a photo from surveillance footage of Davis standing in the store with the girl. The girl was wearing a black short sleeve "Giants" t-shirt and black legging pants. She was last seen leaving in a white 4-door BMW 5 series sedan.
Initially this week, the district attorney's office charged Davis with misdemeanor offenses. Prosecutors have since amended the charges to felonies based on Davis's criminal history.
In 2007, Davis was convicted of molesting a child under 18 while having a prior conviction for the same offense. He was released from custody in 2008, according to the Megan's Law database.
Davis is currently in custody with his bail set at $100,000.