Atascadero police arrest two juveniles for arson
April 20, 2016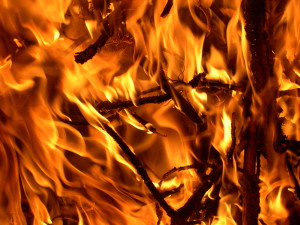 Atascadero police arrested two juveniles Monday for starting a fire in an office building that was under renovation. Firefighters quickly extinguished the blaze and limited the damage.
At 10:52 p.m., neighbors reported a fire at 5812 Entrada Avenue. As firefighters and police officers responded to the blaze, dispatchers informed them that the fire had been intentionally set by two juvenile males.
When the firefighters arrived at the scene, a fire was visible through the front window. The blaze was burning an approximately 3-by-5-foot area.
The fire burned the floor of the single-story office building, as well as construction materials and a power saw. It destroyed about $1,500 worth of property.
Firefighters contained the fire within five minutes and prevented it from spreading into the open wall studs.
Authorities have not released a suspected motive for the alleged arson.