Camp Roberts Fire grows to 3,800 acres
May 19, 2016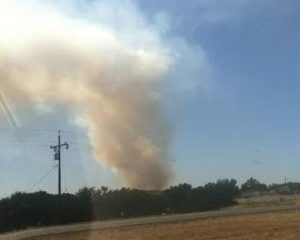 The Camp Roberts Fire is 70 percent contained at 3,800 acres.
At about 2:30 p.m. on Wednesday, the fire broke out at Camp Roberts in northern San Luis Obispo County. Cal Fire is fighting the vegetation fire from the ground and from the air.
Cal Fire reports that no structures have been damaged and no one has been injured.
The cause of the fire is under investigation.