Three cars collide in Santa Barbara County's Windy Gap
May 30, 2016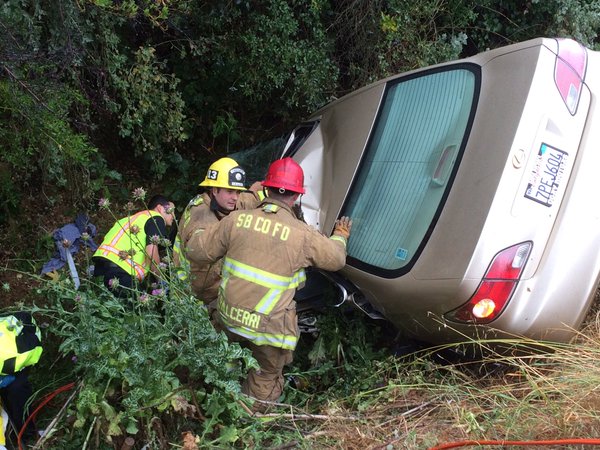 A three-car crash in Santa Barbara County's Windy Gap area sent one vehicle plunging off the road and five people to Cottage Hospital. In all, eight people suffered injuries in the crash, and five had to be extricated from vehicles. [KCOY]
Shortly after 10 a.m. on Sunday, a Lexus sedan plunged 30 feet off Highway 154 north of San Antonio Road.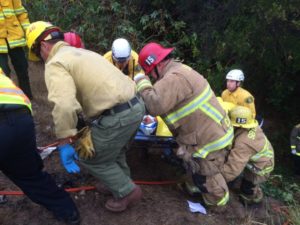 Emergency responders had to extricate all three of the occupants from the Lexus. One of the three suffered major injuries and two suffered minor injuries.
Another vehicle involved in the crash was also carrying three people. Two of the people inside the vehicle suffered moderate injuries and were taken to the hospital. The third suffered minor injuries and was treated at the scene.
The third vehicle had two occupants, both of whom suffered minor injuries and were treated at the scene.
Investigators have yet to determine the cause of the collision. A CHP investigation is ongoing.