Six injured in Santa Barbara County's Windy Gap
January 5, 2017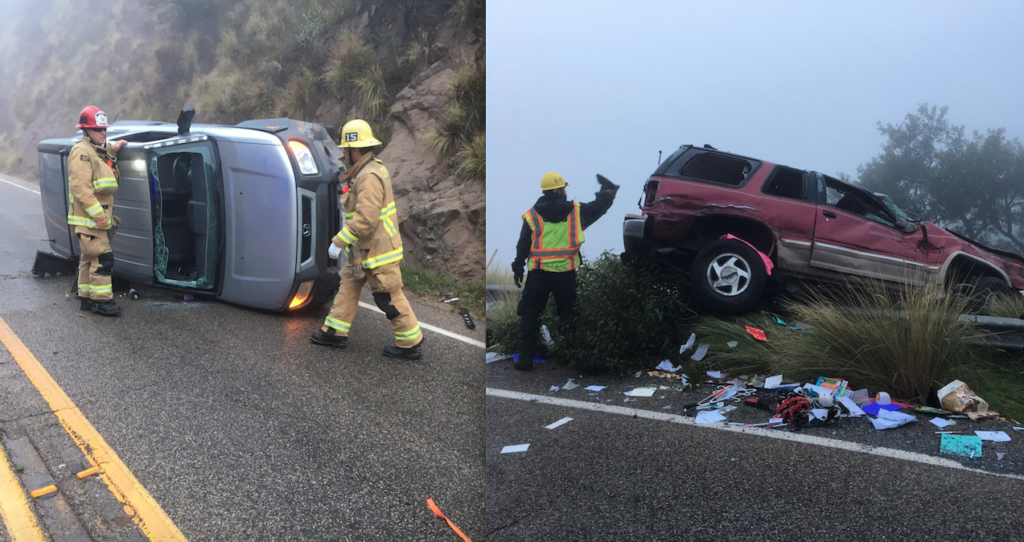 Three vehicles collided on Highway 154 in Santa Barbara County's Windy Gap, leaving an SUV dangling over a guardrail and another car lying on its side in the middle of the road.
A total of six people suffered injuries, according to the Santa Barbara County Fire Department. However, the injuries were said to be minor.
KSBY reports there were two separate crashes within minutes of each other at or near San Marcos Road. The first crash was reported at 7:53 a.m., and the second was reported at 7:57 a.m.
Authorities temporarily closed a stretch of Highway 154 following the collisions.