Suspect arrested in stabbing near Lopez Lake
September 9, 2017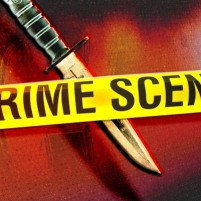 One person is in custody and two others are in serious condition following a stabbing at a remote property near Lopez Lake on Saturday.
Shortly before 10 a.m., the suspect allegedly stabbed two women multiple times at a home at 2708 Waters End Road. Deputies arrived to find one of the victims with a knife in her neck. Both women were transported to local hospitals.
Following the assault, the suspect fled into a rugged canyon area where deputies had difficulties tracking him because of heavy vegetation.
Shortly before 1 p.m., deputies took the suspect into custody. Deputies found the man to be dehydrated and delusional.