Student with toy gun leads to Templeton school lockdown
February 23, 2018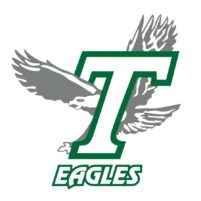 Templeton High School was briefly placed on lockdown Friday morning after a student brought a toy gun to campus.
Shortly before 8 a.m., a student observed a classmate carrying a weapon, which based on its color and composition, appeared to be a toy gun. However, the student immediately informed school personnel, just in case, Templeton Unified School District Superintendent Joe Koski said in a statement.
Out of an abundance of caution, officials placed the school on lockdown, Koski said. Then within minutes, school administrators determined the object was indeed a toy gun.
At 8:05 a.m., officials gave an all-clear signal, and the high school campus returned to its normal operations. School officials will review the incident and revise procedures and protocols as necessary.
Koski thanked students and staff for responding quickly and appropriately. That allowed trained personnel to implement emergency procedures resulting in quick closure to the situation with no threat to students and staff, the superintendent said.