Inmate escapes San Luis Obispo County Jail
June 21, 2018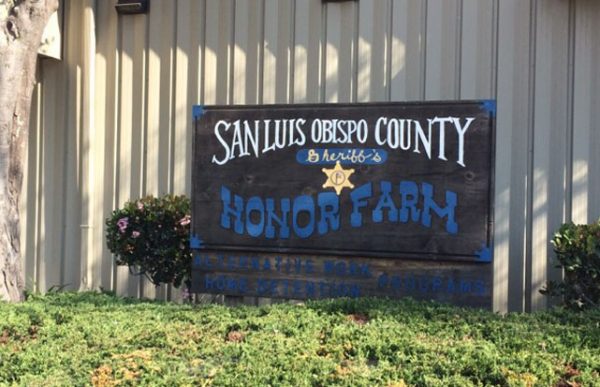 A San Luis Obispo County Jail inmate briefly escaped Wednesday evening but was caught a short time afterwards in San Miguel, according to a sheriff's press release. [Cal Coast Times]
Between 9 p.m. and 10:40 p.m., 20-year-old Timothy Powers of Paso Robles removed his ankle bracelet and escaped from the sheriff's honor farm facility on Kansas Avenue. Powers was in jail for theft related charges.
Shortly after 9 a.m. on Thursday, deputies stopped a vehicle in San Miguel suspected of being associated with Powers. Officers discover Powers in the passenger seat and arrested him for escaping custody. He was booked into the SLO County Jail with his bail set at $2,000.
Deputies also arrested the driver of the vehicle, 24-year-old Claudia Penaloza of San Simeon. Deputies booked Penaloza into the SLO County jail on charges of conspiracy, aiding in an escape and possession of a controlled substance with her bail set at $30,000.