Three people displaced in Atascadero apartment fire
July 27, 2018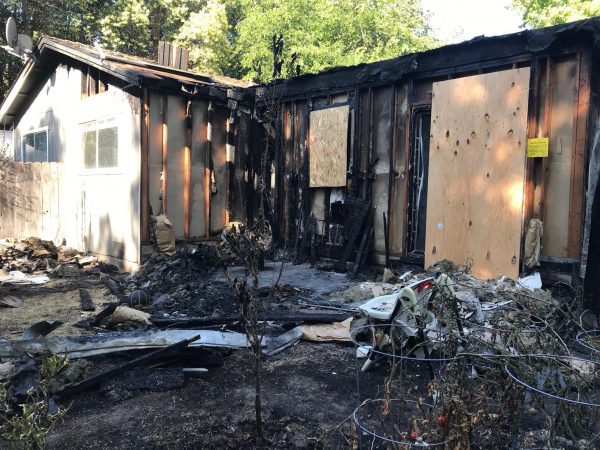 A fire broke out in a two-unit apartment building in Atascadero Wednesday afternoon, resulting in the structure being tagged and three residents being displaced. [Cal Coast Times]
At about 1:15 p.m., the fire sparked around the back patio of one of the units in the apartment building at 8795 Amapoa Avenue, according to the Atascadero Fire Department. The blaze burned from the exterior of the building into the living area and attic space.
Firefighters quickly contained the blaze to the first apartment unit. The second unit sustained smoke and water damage, though.
No one suffered injuries as a result of the fire. The cause of the blaze is under investigation.
Fire officials say both units were saved, but inspectors still yellow-tagged the building.
The damage to the property was approximately $100,000, while about $450,000 of property value was saved, fire officials say. Additionally, an estimated $25,000 worth of belongings were destroyed in the blaze.
Atascadero State Hospital, Paso Robles and Templeton firefighters, as well as Cal Fire personnel, assisted with the firefight. The Red Cross is helping the displaced residents.