Former L.A. County official to plead guilty in bribery case
September 5, 2018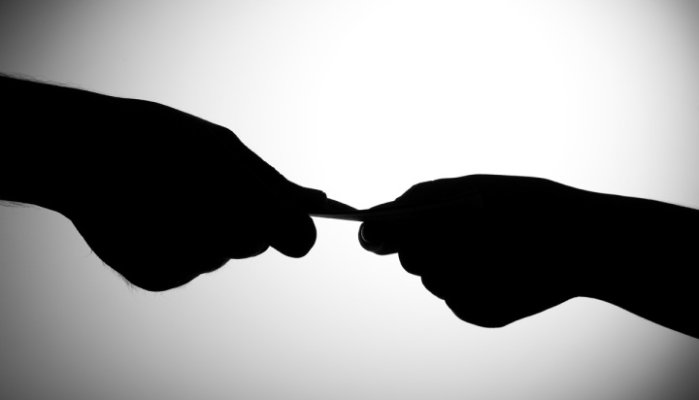 A man who worked in Los Angeles County's Real Estate Division agreed Wednesday to plead guilty to lying to FBI agents and subscribing to a false tax return in an effort to cover up his receipt of illegal bribes. [Cal Coast Times]
Thomas M. Shepos, 68, was involved in awarding contracts to real estate developers and contractors. Shepos plead guilty to two felony offenses – making false statements in which he denied receiving bribes and kickbacks while working for the county, and subscribing to a false tax return for the year 2014 in which he failed to report $139,400 in income, including more than $100,000 in bribe payments, according to the plea agreement.
Shepos admitted that he failed to report a total of $434,000 in income he received over a seven-year period.
As part of his plea agreement, Shepos has agreed to cooperate with an ongoing federal investigation.
For approximately 20 years, until he retired last year, Shepos worked in the county's Real Estate Division, where he negotiated leases and contract terms with private developers and contractors. Because of his seniority, Shepos had "significant autonomy to contractually bind the county.," the agreement says.
Shepos admitted accepting bribes from Arman Gabaee, a Beverly Hills real estate developer who was indicted in May on bribery and wire fraud charges in connection with his attempts to secure a $45 million county lease in the Hawthorne Mall. Beginning in 2010 or 2011, Gabaee began giving Shepos monthly bribe payments of $1,000 or more in exchange for Shepos providing Gabaee with non-public information and preferential treatment, according to the plea agreement filed today.
The plea agreement further states that Gabaee offered to buy a million-dollar property in Northern California as a bribe for Shepos. In exchange for the property, Gabaee sought Shepos' assistance securing a lease for the county's Department of Public Social Services in the Hawthorne Mall, which Gabaee owned and was redeveloping.
Shepos also admitted in the plea agreement that he accepted bribes totaling $250,000 to $300,000 from an unnamed electrical contractor in exchange for Shepos' assistance securing five to seven county contracts ultimately awarded to the contractor.
"Corrupt officials who abuse their power to line their own pockets undermine the public's trust in government," said United States Attorney Nick Hanna. "We are committed to ending these backroom deals and bringing these criminals to justice."
When interviewed by federal agents in Nov. 2016, Shepos lied about the bribery schemes, falsely claiming that he had never received anything of value from anyone doing business with the county. He also lied about numerous unexplained deposits into his bank accounts, claiming that the funds were gambling proceeds, as opposed to bribes or kickbacks.
"Public officials like defendant Shepos, who misuse their position of trust for personal gain, undermine the integrity of their office and deny honest services to the residents they purport to serve," said Paul Delacourt, the Assistant Director in Charge of the FBI's Los Angeles Field Office. "The FBI will continue to work with our partners to restore the public's trust in our county officials."
In relation to the tax charge, Shepos admitted that he received a total of $434,400 from 2010 through 2016 that he failed to report on his federal income tax returns. Shepos has agreed to file corrected tax returns and pay back taxes – estimated to be approximately $110,000, plus a yet-to-be-determined fraud penalty.
"Public officials need to be reminded of the trust and duty bestowed upon them by the taxpayers to serve the public's interest, not their own," said Special Agent in Charge R. Damon Rowe, IRS Criminal Investigation. "IRS Criminal Investigation stands committed to weeding out individuals who abuse the privilege of their positions for personal gain, while dodging the federal tax system."
Once he enters the guilty pleas to the two charges, likely later this month, Shepos will face a statutory maximum sentence of eight years in prison.
Gabaee is currently scheduled to go on trial on Feb. 26, 2019.
The case against Shepos is part of an ongoing investigation being conducted by the Federal Bureau of Investigation and the IRS.
This matter is being prosecuted by Assistant United States Attorneys Ruth C. Pinkel and Lindsey Greer Dotson of the Public Corruption and Civil Rights Section.