Six people killed in Bakersfield shooting spree
September 13, 2018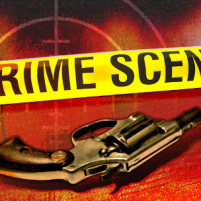 A gunman went on a rampage in Bakersfield Wednesday, killing five people, including his wife. The man then shot and killed himself. [CNN]
At about 5 p.m., the gunman and his wife became involved in a confrontation with a man at a trucking business. The husband shot and killed the man and then shot and killed his wife.
Another person arrived at the scene. After a short foot chase, the gunman shot and killed that individual.
The gunman then started to flee the area and entered a nearby residence, where he shot and killed two more people.
Following the shooting at the home, the gunman carjacked a vehicle with a woman and child inside. The woman and child managed to escape.
The gunman then headed to a nearby highway, where he saw a deputy and pulled over. When the deputy confronted the gunman, the man turned his gun on himself and pulled the trigger.
Thus far, the motive for the shootings is unclear. The gunman's relationship with most of the victims is also unknown.
Detectives are questioning about 30 witnesses in the case. Authorities have yet to release the names of the gunman and the victims.