Car crashes into Morro Bay house
February 12, 2016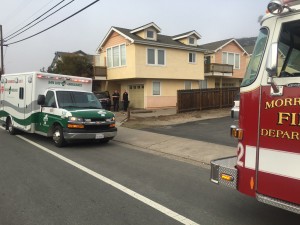 A person went to the hospital Thursday after a vehicle crashed into a house on Main Street in Morro Bay.
In mid-afternoon, a woman suffered minor injuries after crashing her car into a home on the 1800 block of Main Street, according to the Morro Bay Fire Department. No one was in the home at the time.
Officials closed down one of the two lanes on the street for the remainder of the afternoon.
Both San Luis Ambulance and a Morro Bay fire truck responded to the scene. The cause of the crash is unclear.