Pismo Beach pier jumper missing
March 20, 2016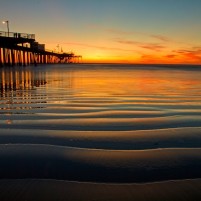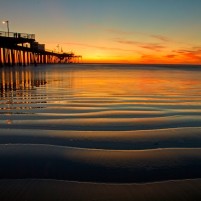 Rescue workers are searching for a man who jumped off the Pismo Beach pier Saturday evening.
Shortly before 10 p.m., witnesses spotted the man jump into the ocean. After the man began struggling in the water, witnesses called 911.
Officers then discovered property it appears the out-of-area man left behind. Police are not releasing the jumper's identity until his relatives are notified.
Multiple agencies including the Pismo Beach Police Department, Cal Fire, the U.S. Coast Guard, and State Parks searched for the man for about two and a half hours Saturday evening before giving up the search because of low visibility.
Cal Fire and the Coast Guard resumed the search Sunday morning.