Fire blows out window of Oceano home
May 13, 2016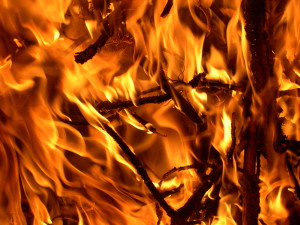 A fire at a studio home in Oceano on Thursday blew out a window and scorched a porch, but firefighters knocked down the blaze before it could cause significant damage.
Around 2:30 p.m., the fire ignited on the porch of a studio in the 2300 block of Paso Robles Street, according to the Five Cities Fire Authority.  Fire crews responded and stopped the blaze from spreading inside the studio.
Officials did not report any injuries. The cause of the fire is not yet known.
The Tribune reported Raun Bruenning, the man who lives in the studio, heard what sounded like wind and then looked outside and saw the porch was on fire. He evacuated the home with his pets and called 911.