Suspect in Pismo Beach stabbing and carjacking is 17
September 30, 2016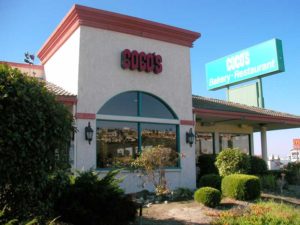 The man accused of a violent a violent carjacking and stabbing in Pismo Beach last weekend is 17 years old. Police are withholding the teen's name. [Tribune]
Shortly after 7 p.m. on Saturday, a 36-year-old man was leaving Coco's Restaurant on Five Cities Drive in Pismo Beach when the suspect stabbed him inside his Ford truck. The victim reportedly drove the truck into a nearby light pole, then got out and collapsed.
The suspect took off in the truck. Police officers then arrived and found the victim lying on the sidewalk outside Starbucks.
Emergency personnel transported the critically injured man to a local hospital.
Around 11:30 p.m. on the night of the stabbing, Pismo Beach police located the vehicle with the suspect inside. Officers arrested the teen on charges of attempted murder and carjacking.
Pismo Beach Police Cmdr. Tom Portz said the suspect initially refused to cooperate with investigators and would not tell them his real name and age. Police initially said the suspect was booked in San Luis Obispo County Jail. He has since been booked into juvenile hall.
The victim is improving steadily, but he remains in the hospital with stab wounds to his upper body, Portz said.