Government should focus on facts, not emotion
September 30, 2016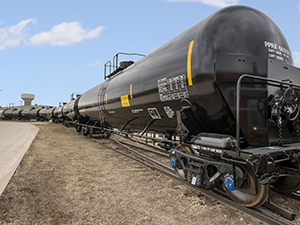 OPINION by GARY KIRKLAND
The San Luis Obispo County Planning Commission held a hearing on the Phillips 66 Railroad spur extension on Sept. 22. At that hearing many speakers opposed the extension as it might cause harm and is dangerous.
I commented that those who oppose something because it is dangerous is my definition of cowards. Fear is an emotion.
Government officials should make decisions based on reason, not emotion. Presidential candidate, Hilary Clinton, claims she cares for children, minorities, women, etc. She is using emotion to make decisions in these areas.
Deciding on whether to allow the railroad extension the commissioners should use a cost benefit analysis. Do the benefits of having oil products for society out way the possible costs of rail accidents? I submit that the benefits far exceed the possible costs. Modern society operates on oil.
Actions speak louder than words. The smell in the room at the aforementioned hearing indicated that many attendees quit using soap because evil corporations such as Phillips 66 make soap from oil.
All the people I saw there were wearing clothes, even those opposing the extension. This surprised me because machines, that use oil to make clothes (such as cotton), sow, tend, harvest, process, and transport these products to stores. I know the people came to the hearing did not ride on the asphalt (made from oil) roads on rubber (also from oil) tires. None of their vehicles used gasoline or diesel fuel.
Anyone who uses plastic in any form is in favor of the extension because their actions speaks so loudly one cannot hear their words. Plastic comes from oil. I subscribe to a major newspaper in the county. The paper boy delivers the paper on asphalt roads in a plastic bag. The actions of this paper are so loud I cannot read its words opposing the rail extension.