Teen murdered in Santa Maria
September 11, 2016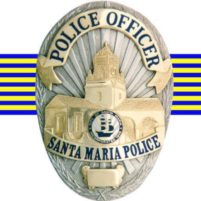 An 18-year-old male died Saturday from a fatal stabbing in Santa Maria, the city's eighth murder in 2016, police said.
Shortly before 5 p.m., police responded to the 900 block of West McElhaney Avenue and discovered Luis Alberto Castaneira suffering from a stab wound. Emergency personnel then transported the teen to Marian Regional Medical Center. He was pronounced dead shortly after his arrival.
Police are investigating the incident as a homicide, though no arrests have yet been made.
In 2015, Santa Maria had a spike in homicides with 13 murders, compared to three in 2014 and two in 2013.
In the first month of 2016, six people were murdered in Santa Maria.
In March 2016, authorities arrested 15 foreign nationals from Honduras and El Salvador as part of a multi-state operation targeting suspects in the city's murder spree. All of the suspects who were arrested are members or associates of the multinational gang Mara Salvatrucha (MS-13), said Santa Maria Police Chief Ralph Martin.