SLO Council approves sanctuary city-style resolution
April 6, 2017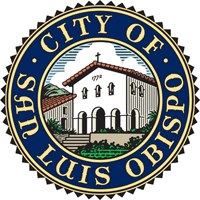 Led by Mayor Heidi Harmon, the city of San Luis Obispo has responded to a purported crackdown on illegal immigration by the Trump Administration with a resolution declaring all people, irrespective of immigration status, welcome in SLO and instructing city staff to not directly enforce federal immigration laws.
However, city officials say the resolution does not run afoul of an executive order issued by President Donald Trump that denies federal funding to sanctuary cities. San Luis Obispo receives federal funds for community development, transportation and public safety efforts.
On Tuesday, the San Luis Obispo City Council unanimously adopted a resolution instructing city employees, including police, to not directly enforce federal civil immigration laws and to not use city funds, resources or personnel to investigate, question, detect or apprehend anyone solely for immigration violations, unless required by state or federal law. The resolution also directs city employees, as well as residents, to report acts of bullying, discrimination and violent hate against suspected immigrants.
Following the council meeting, the city issued a press release stating the resolution does not put San Luis Obispo in the category of sanctuary cities, as defined by Trump's executive order.
Jurisdictions that merely restrict the use of resources to inquire into, investigate or collect immigration status information are not classified as sanctuary cities under Trump's executive order, city staff said in the press release. Thus, the city's resolution does not direct any action that conflicts in any way with the federal law on which the executive order is based, the news release says.
Sanctuary cities are commonly viewed as jurisdictions that refuse to honor detainer requests issued by Immigration and Customs Enforcement (ICE). Several California counties are considered to have sanctuary city policies, including Alameda, Los Angeles, Orange, Riverside, Sacramento and San Francisco counties.
In the city's press release, San Luis Obispo Police Chief Deanna Cantrell gave a statement clarifying SLOPD policy on immigration enforcement.
"As police, our main goal is to ensure public safety," Cantrell said. "With that in mind, we don't ask people their status — whether they are considered potential victims, witnesses or suspects. Of course, undocumented immigrants who commit serious and/or violent crimes should be subject to federal immigration laws, but our local police do not have the jurisdiction or legal authority to enforce immigration law."
Cantrell also said it is city policy to treat everyone equally and to maintain a safe community, building trust between immigrant communities and law enforcement.