Cal Poly professor accused of misconduct
May 2, 2018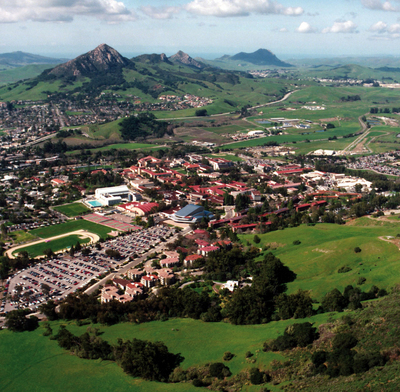 A Cal Poly instructor who was known by administrators to have a history of sexual misconduct told a female student with whom he was meeting in his office to take off her clothes and run naked through campus halls, according to a lawsuit filed Friday in San Luis Obispo Superior Court. The teacher also inappropriately touched the student and tried to persuade her to let him hypnotize her, the suit alleges. [Cal Coast Times]
In the spring of 2016, third-year Cal Poly student Jacqueline Pederson was struggling in a course taught by communications studies lecturer William Ausmus, according to the lawsuit. Ausmus worked at Cal Poly for 15 years from 2001 to 2016 and is no longer employed by Cal Poly, according to the university.
On May 5, 2016, Pederson met Ausmus in his campus office. During the meeting, Ausmus made it clear that unless Pederson did what he asked she would fail the class and could be expelled from her sorority and possibly from Cal Poly, the lawsuit states.
Ausmus suggested he hypnotize Pederson so that he could gain more information, the suit states. The instructor also assigned Pederson a paper that was due the next day.
On the following day, Pederson again met with Ausmus privately. Ausmus told Pederson to take off her clothes and run naked through the halls. Ausmus then told Pederson to remove her sweater, and he began touching her, the suit says.
Additionally, Ausmus asked Pederson about her personal life, including questions about sex, drugs and alcohol. Pederson complied, revealing details about her personal life out of fear she would be expelled, according to the suit.
The suit also alleges that in July 2016, Cal Poly conducted an independent investigation into Pederson's allegation and ruled Ausmus violated school policy in Pederson's case. The investigation also found Ausmus had a history of similar harassment and abuse, according to the lawsuit.
Cal Poly did not deny a claim filed by Pederson, accepting liability for Ausmus' actions, the lawsuit states. The university has not commented on the suit.