1,500 acre fire scorches Camp Roberts
June 21, 2018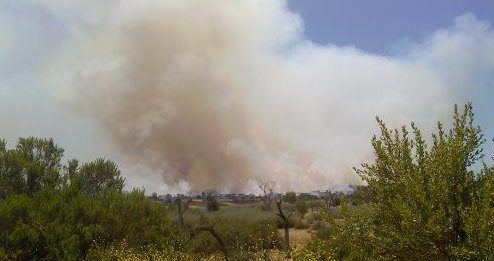 A fire broke out at Camp Roberts on Wednesday and burned about 1,500 acres, about one year following a similar blaze at the National Guard post. [Cal Coast Times]
The 1,500 acre blaze, which official have dubbed the Yankee Fire, is believed to have ignited Wednesday afternoon at the training area. The cause of the fire is unclear.
As of Wednesday evening, the fire was 90 percent contained, according to Cal Fire.
Last May, a training exercise sparked a fire at Camp Roberts that burned 5,000 acres. The 2017 fire then quickly spread, driven by wind and dry grass and woodlands.