Thieves nail multiple SLO iPhone stores
June 22, 2018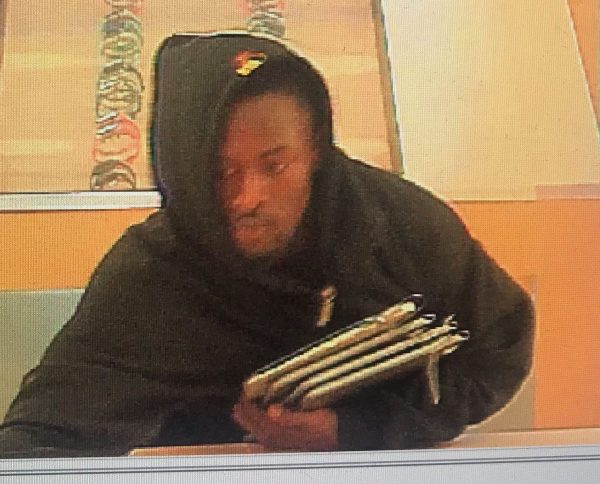 For the third time in a span of less than a month, a burglar or burglars stole expensive equipment from the Apple Store in downtown San Luis Obispo. Also on Thursday, separate burglars stole iPhones from the T Mobile store in downtown SLO, according to the San Luis Obispo Police Department. [Cal Coast Times]
At about 11:30 a.m., three men entered the Apple Store at 899 Higuera Street, stole display model computers and phones and ran away. They were last seen running south on Osos Street.
The three suspects, who were described as black men in their 20s to 30s, reportedly ran into a parked Malibu Maxx that had tape over the rear license plate. Police say the vehicle was last seen heading eastbound on Marsh Street.
Police estimate that the items stolen have a combined value of several thousand dollars.
Thursday's incident marked the second time the SLO Apple store was burglarized this month and the third time since late May. On May 26, an alleged serial iPhone thief, Aaron Marcusless Searcy, stole seven iPhones from SLO Apple Store and ran away, according to police. Shortly afterward, officers caught Searcy and arrested him.
Then on June 3, three thieve stole two black iPhone 8s from the Apple Store and got a way. It is unclear if police have caught those suspects.
Following Thursday's Apple Store burglary, a pair of separate suspects entered the downtown SLO T Mobile store. Those suspects stole iPhones and fled by foot, according to police.
Police say the taller of the two suspects who burglarized the T Mobile store was in his 20s and has tattoos under his eyes. The other suspect was younger with bushy hair.
Anyone who has information about the burglaries or the outstanding suspects is asked to call the San Luis Obispo Police Department at (805) 781-7312 or Crime Stoppers at (805) 549-STOP.