South County crashes cause fire, injuries
July 23, 2018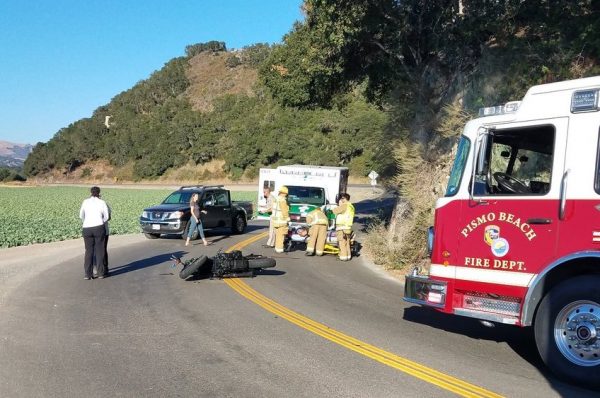 A pair of injury collisions occurred in South County Sunday, one of which left a motorcyclist hospitalized and the other ignited a blaze. [Cal Coast Times]
First, a pickup truck and a motorcycle collided one mile east of Arroyo Grande on Branchmill Road. An ambulance transported the motorcyclist to the hospital.
The motorcyclist's condition is unclear. The driver of the pickup appeared to be uninjured or only suffering minor injuries.
Authorities closed the road temporarily following the collision.
Then at night, a vehicle rolled over one mile east of Nipomo at Tefft Street and Dana Foothill Road. The vehicle caught fire, and the blaze spread into nearby vegetation.
Official say the vegetation fire was small. The driver, who was the lone occupant of the vehicle, suffered minor injuries in the accident.