Bank robbery suspect kills himself while evading arrest
July 21, 2018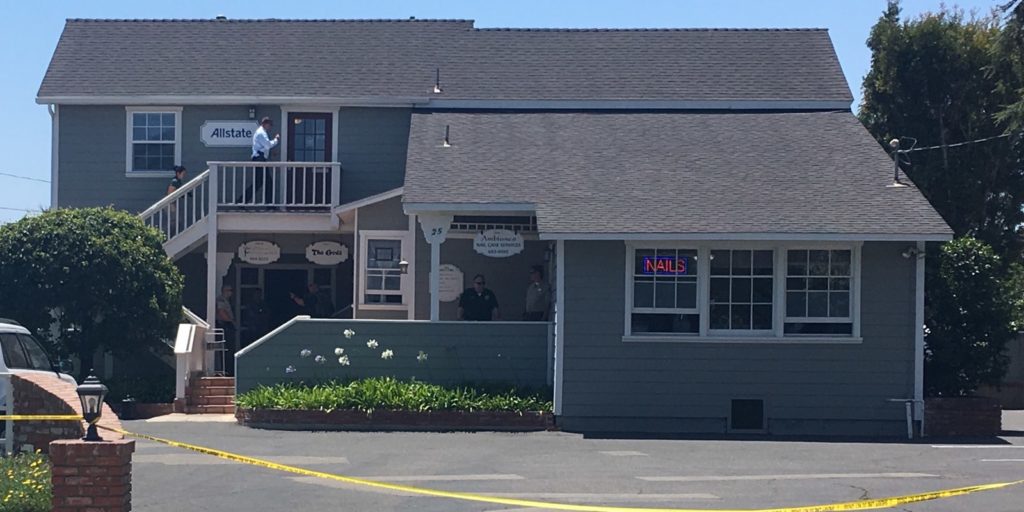 A man suspected of robbing a Robobank in Goleta shot and killed himself while fleeing from deputies on Friday afternoon. [Cal Coast Times]
Shortly before 11 a.m., an armed suspect in his mid-30s passed a teller at the Rabobank located in the 5900 block of Calle Real a note demanding cash. He then threatened the teller.
When deputies arrived, they discovered the robber had fled with an undisclosed amount of cash in a maroon four-door Nissan sedan.
Shortly after 12 p.m., an employee at a business located in 100 block of Carlo Drive in Goleta called law enforcement to report a suspicious person had come into the business, had thrown away clothing and was in the bathroom. Deputies located a maroon four-door Nissan sedan in a nearby parking lot.
Sheriff's deputies evacuated the building which included several small businesses with about 15 people inside.
Once the area was contained, deputies entered the business where the suspect was believed to be hiding. Deputies opened the bathroom door and found a deceased male with what appeared to be a self-inflicted gunshot wound to the head.
While the decedent is believed to be the bank robbery suspect, his identity is being withheld pending the notification of his next of kin. The Santa Barbara County Sheriff's Office is working closely with the FBI to determine if this suspect is related to additional bank robberies within the state of California.