Tainted romaine lettuce likely from the Central Coast
November 26, 2018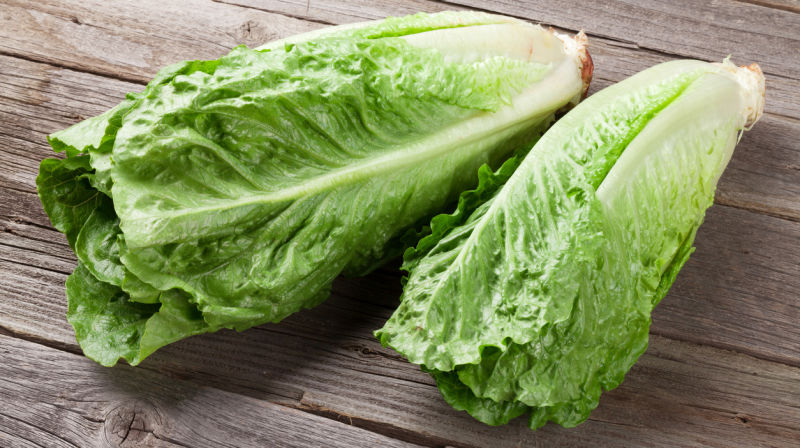 A nationwide E. Coli outbreak that has resulted in more than 30 hospitalizations and prompted health officials to instruct consumers to stay away from romaine lettuce may have started in Monterey County.
Monterey County Agricultural Commissioner Henry Gonazles said the contaminated lettuce most likely came from Monterey County and possibly San Benito County. The dates of the reported cases of E. Coli infections correspond with romaine lettuce season in Monterey and San Benito counties, Gonzales said. [Salinas Californian]
Between Oct. 8 and Oct. 31, 32 people across 11 states were infected with the outbreak strain of E. coli 0157:H7, according to the Centers for Disease Control and Prevention. Ten of the cases occurred in California.
A total of 13 people have been hospitalized as a result of the E. coli outbreak. There have been no deaths.
Additionally, there were 18 cases reported in Canada.
The CDC has advised consumers to avoid eating romaine lettuce. The CDC has also advised retailers and restaurants to stop selling and serving romaine lettuce until more is known about the current outbreak.
Last week, the San Luis Obispo County Public Health Department, too, advised residents to avoid eating romaine because of the nationwide outbreak.
If anyone suspects a salad mix might contain romaine lettuce, they should throw it away, according to the public health department. Additionally, any drawers or shelves in the refrigerator that might contain romaine lettuce should be washed and sanitized.
Symptoms typically develop three to four days after eating or drinking something that contains E. coli. An E. coli infection can result in high fever, blood in the stool and so much vomiting that one cannot keep liquids down.
Anyone who develops these symptoms is instructed to contact a healthcare provider. Antibiotics are generally not recommended for E. coli 0157 infections.