SLO Council approves 102 room hotel
February 18, 2015
The San Luis Obispo City Council voted 3-2 Tuesday to approve plans to build a 102-room hotel on upper Monterey Street. [Tribune]
Mayor Jan Marx and Councilman Dan Carpenter voted against the development of a hotel behind Pappy McGregor's Irish Pub. Marx said she had concerns the project would negatively impact the neighborhood.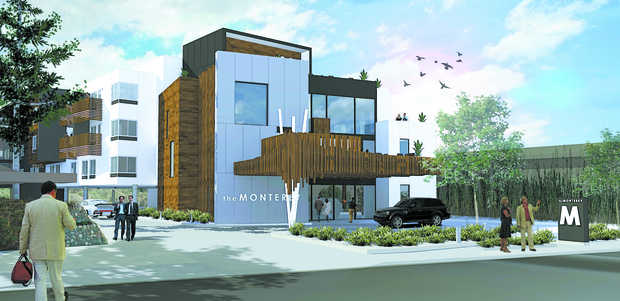 Residents of the neighboring San Luis Drive area voiced concerns about the size of the hotel, its sterile appearance and its proximity to San Luis Obispo Creek.
Though the council approved the project, it also directed applicants Andrew Firestone and Jess Parker of West Coast Asset Management to enclose some of the parking and to add more landscaping to provide privacy for its neighbors.