Two UCSB students shot in Isla Vista
May 12, 2015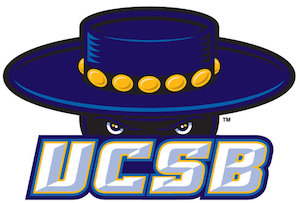 Less than two weeks before the anniversary of the 2014 Elliot Rodger rampage, two UCSB students suffered gunshot wounds in a fresh Isla Vista shooting incident. [KEYT]
The shooting occurred around 7 p.m. Monday, following a domestic dispute at a residence on Sabado Tarde Road. One victim suffered a gunshot wound to the abdomen, and the other was hit in the chest area.
Both victims are male, and they are expected to survive. Santa Barbara County Sheriff's deputies have arrested two suspects: 22-year-old Lompoc resident James Taylor and 19-year-old Goleta resident Jose Guadalupe Gutierrez.
Taylor suffered head wounds, reportedly during a fight with the shooting victims. Sheriff's officials took him into custody at Santa Barbara Cottage Hospital, where he was receiving treatment for the head wounds.
Gutierrez fled the scene after the altercation. Shortly after, UCSB imposed a lockdown and distributed a text message advising people to stay inside.
Sheriff's officials have not released details about the fight inside the residence, which they say caused the shooting. Detectives are investigating whether there was a drug link to the incident.
The shooting occurred amid preparations for the anniversary of last year's rampage, during which Santa Barbara Community College student Elliot Rodger killed six UCSB students and injured 14 others. Rodger stabbed to death three students and shot and killed three others, prior to killing himself during a gunfight with deputies.
A candlelight vigil in honor of the victims is scheduled to take place on May 23, the anniversary of the rampage.