Driver in North County crash charged with manslaughter
July 23, 2015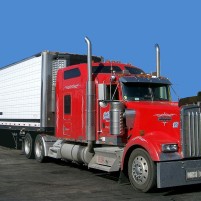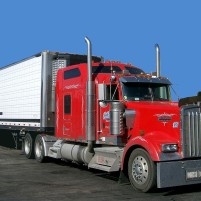 A semi-truck driver who was involved in a Christmas eve crash that killed four people is accused of vehicular manslaughter, even though the driver with whom he collided was allegedly under the influence of drugs at the time. [Tribune]
The CHP alleges Phillip Ken Trujillo, 56, caused the crash by driving an unsafe vehicle and by not yielding to approaching vehicles that had the right-of-way. Trujillo is also accused of erasing his truck's black box in an effort to hide the truck's mechanical problems, which included defective gears.
On last Christmas Eve, Trujillo was returning to his Las Vegas home when he tried to turn left off Highway 101 into a truck stop at Wellsona Road near Paso Robles. Trujillo's semi collided with an oncoming minivan, killing the four occupants of the van.
Each of the victims were residents of San Miguel. They ranged in age from 22 to 45.
A CHP report states Trujillo was driving a truck that had previously been cited for a mechanical problem. He drove at an average speed of 21.8 mph from San Luis Obipso to Paso Robles prior to the collision.
When Trujillo attempted to turn left onto Wellsona Road, he made the turn at an estimated 2 mph. Two cars headed southbound managed to avoid Trujillo's semi.
But, 22-year-old Crystal Reuck crashed his van into the trailer of Trujillo's truck. The collisions sheered off the van's roof, and the van traveled under the trailer until it came to a stop 10 or 15 feet beyond the truck, witnesses told CHP officers.
While police investigated the collision, Trujillo was overheard taking directions on his cell phone about how to erase the truck's black box.
Reuck, who died in the collision, was allegedly under the influence of methamphetamine and marijuana at the time of the crash.
Still, Trujillo is charged with felony vehicular manslaughter, according to the San Luis Obispo County District Attorney's Office. Trujillo is due in San Luis Obispo court for an arraignment on Aug. 13.
Don't miss breaking news, like CCN on Facebook.