Cal Fire quickly stops Santa Margarita wildfire
August 9, 2015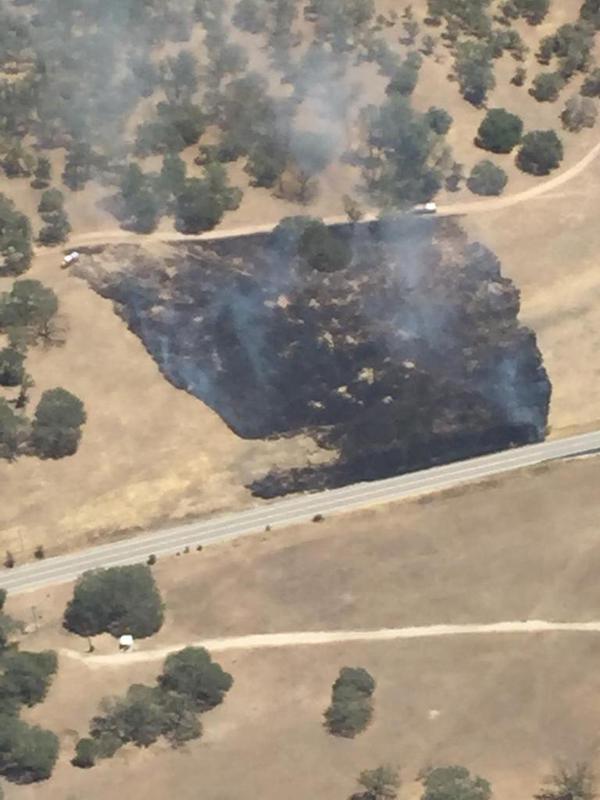 Cal Fire crews quickly stopped the spread of a 5-acre grass fire Sunday afternoon on West Pozo Road about one mile east of the Santa Margarita cemetery.
Shortly after noon, five engines and one aircraft responded to the blaze. In less then 10 minutes, the fire was contained.
It is suspected a spark from a passing vehicle started the fire.
In late June, the Park Hill Fire burned 1,800 acres in the same area of rural Santa Margarita.