ACLU hosts Constitution Day BBQ Saturday
September 15, 2016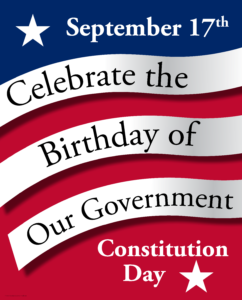 In celebration of Constitution Day, the San Luis Obispo County Chapter of the American Civil Liberties Union is hosting a BBQ at Santa Rosa Park in San Luis Obispo on Saturday Sept. 17 at 1 p.m. The public is invited to join the local ACLU chapter for a BBQ, children's games, speakers and a raffle.
For almost 100 years, the ACLU has worked to defend and preserve the individual rights and liberties guaranteed by the Constitution and laws of the United States. Support the ACLU during a raffle of exiting items donated by the Range in Santa Margarita, Sycamore Springs in Avila Beach, Chablis Cruises in Morro Bay, the Pismo Beach Dive Shop, Pacific Energy, Cafe Roma, Ian McPhees, Pete Evans and Novo Restaurant and Lounge.
BBQ costs: $10 for adults and $5 for children.
Eats: Hamburgers, hotdogs, salads, desserts and beverages.
Constitution Day celebrates the anniversary of the unanimous vote by 12 state delegations to approve the Constitution and submit it to Congress on Sept. 17, 1787.