Two men shot in three days in Santa Maria
February 1, 2017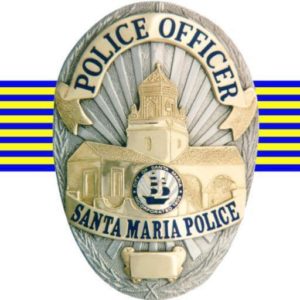 Two men suffered gunshot wounds in a recent span of about three days in Santa Maria. Both victims survived with injuries that police say are not life-threatening.
Police have yet to catch any suspects in either of the shootings. In press releases issued hours following the shootings, Santa Maria police said they had little information about the suspects.
Authorities learned of the first shooting when around 8:36 p.m. Saturday, a 23-year-old man with a gunshot wound checked himself into the Marian Regional Medical Center emergency room. A suspect or suspects shot the man while he was walking in 1000 block of S. Russell Street, according to the Santa Maria Police Department.
Shortly before 1 a.m. Tuesday, an 18-year-old man checked into Marian Regional Medical Center with a gunshot wound. The teen suffered a gunshot to his lower body near the intersection of Cook Street and Western Street.
Investigators request that anyone who has information about either of the shootings contact the police department at 805-928-3781 or Crime Stoppers at (877) 800-9100.
Santa Maria had a total of 13 homicides in 2015 and at least 10 in 2016. There have been no reports homicides in the city thus far in 2017.