Man asked to go to hospital before dying in SLO County Jail
June 23, 2017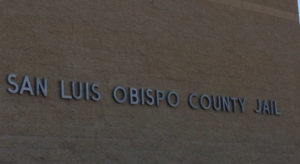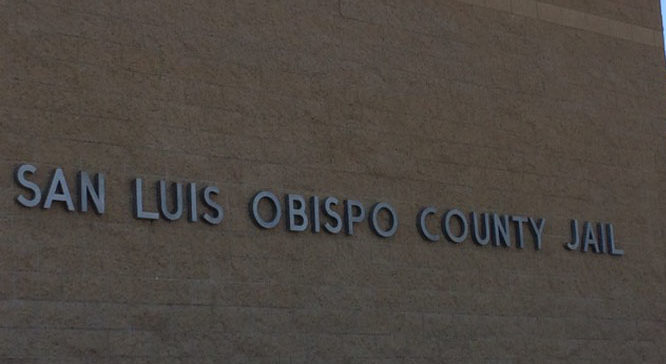 A 60-year-old San Luis Obispo man who died in SLO County Jail in April requested to go to the hospital about 45 minutes before he was found dead, according to a newly released coroner's report. Rather than being taken to the hospital, he was sent back to bed.
Kevin Lee McLaughlin died of a heart attack on April 13. The cause of McLaughlin's death was cardiac arrhythmia due to acute and chronic ischemic heart disease and hypertensive cardiovascular disease, the coroner's report states.
Mclaughlin was the second inmate to die in SLO County Jail this year and the 11th inmate to die in a period of six years. Following McLaughlin's death, Several critics of Parkinson's management of the jail. reported allegations of abuse and neglect to the SLO County Civil Grand Jury
The grand jury has since issued a report blasting the sheriff, as well as the county health director, and stating that a lack of oversight continues to plague the jail.
After McLaughlin died, the Santa Cruz County Sheriff-Coroner's Office, rather than SLO County's medical examiner, conducted an autopsy. The state of California is currently seeking to revoke or suspend the medical license of SLO County medical examiner Gary Walter, who was involved in a hit-and-run accident on his way to perform an autopsy and allegedly had a blood alcohol level of .19, the legal limit is .08.
Walter has also been accused of producing questionable autopsy findings in politically sensitive cases. Earlier this year, Walter concluded Andrew Holland, 36, died of natural causes despite being strapped in a restraint chair in SLO County Jail for more than 36 hours prior to his death.
The Santa Cruz coroner's report on the McLaughlin case provides a timeline of the events leading up to and following the San Luis Obispo man's death.
At around 2:30 a.m. on April 13, McLaughlin complained of left shoulder pain, including numbness and tingling. "I'm clammy. I need to go to the hospital," McLaughlin told jail personnel, according to the corner's report.
However, the report also states McLaughlin said he may have just slept on his arm wrong and that he felt better when took deep breaths. Also, McLaughlin's vital signs appeared normal, according to the report.
Jail personnel determined McLaughlin would see a doctor later that morning. McLaughlin was sent back to his dorm room.
At approximately 3:13 a.m., a deputy noticed McLaughlin's breathing was abnormal, and he called medical staff. The deputy checked McLaughlin again at 3:18 and found him unresponsive and not breathing.
A nurse arrived and medical personnel used a defibrillator. McLaughlin was pronounced dead at 3:54 a.m., following 30 minutes of CPR.
McLaughlin had been in custody since his arrest on Jan. 23 for assault with a deadly weapon after he pushed a chair across the floor following the death of his brother. At the time of his death, McLaughlin had already been convicted of the charge. He was due to be sentenced on May 11 and would have received 180 days in jail and probation.
Sources at the jail said McLaughlin was on medication for his heart while in jail and that shortly before he died McLaughlin complained that it felt like "an elephant was sitting on his chest."
After he was jailed, McLaughlin asked for the same medications he took for high blood pressure, depression and pain, according to jail medical records. County doctors prescribed him some of the same medications.
But, three days after his arrest Dr. Kristopher Howalt prescribed McLaughlin 1,200 mg of Ibuprofen a day. On Feb. 14, Howalt increased McLaughlin's dose to 1,600 mg a day. At the time of his death, McLaughlin was still taking 1,600 mg of Ibuprofen a day, according to jail records.
In 2005, the FDA issued a warning that Ibuprofen increases the risk of heart attacks and should be used only for short term in small doses for people with heart disease. That warning was strengthened in July 2015 saying that it is best for people with high blood pressure to avoid taking Ibuprofen at all.