Oxnard police arrest murder suspect
July 23, 2017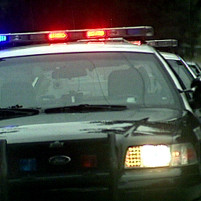 Oxnard police officers arrested a man on Saturday who is suspected of murdering a man on Wednesday.
On Wednesday evening, police found the body of Albert Salazar, 24, in the Oxnard Police Department parking lot. Detectives later determined Salazar was shot on the 1300 block of West Guava Street before he was transported and left at the station.
After a two-day investigation, detectives gathered enough evidence to support the arrest of Jonathan Zambrano, 27, of Oxnard for the murder of Salazar.
Police are asking anyone with information about the murder of Salazar to contact Oxnard Police Detective Steven Ramirez at (805) 385-7760.