Mom makes breast milk brownies for bake sale
July 23, 2017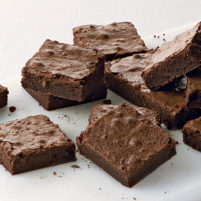 Not wanting to make a trip to the store, a mom used her breast milk to make brownies for a school bake sale. After other moms found out and expressed their disgust, the anonymous baker shared her story on Facebook.
"I made brownies for my school bake sale that had breast milk in them," she wrote. "I didn't have time to run to the store and didn't think it was a big deal (some of those kids could use the nutrition let's be honest). And it wasn't even that much."
The baker wrote that another parent found out about the secret ingredient and was "blowing it way out of proportion." She then asked for advice on social media and received more than 1,000 comments, mostly negative.