AWOL soldier from Fort Hunter Liggett caught in Bay Area
July 25, 2018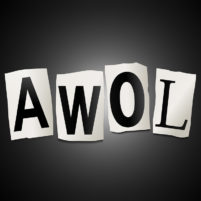 A possibly disgruntled soldier went missing from Fort Hunter Liggett in southern Monterey County on Tuesday, but was later caught by law enforcement in the Bay Area. [Cal Coast Times]
At about 10 am., the soldier was determined to be absent without leave (AWOL) during the Combat Support Training Exercise, Fort Hunter Liggettt officials stated in a tweet. The soldier had left the Army post in a Humvee at an unknown time.
Civilian law enforcement apprehended him Tuesday evening in San Mateo County, and he was then returned to the custody of military authorities. The military is conducting an investigation into the incident.
KGO, the Bay Area ABC affiliate, reports the soldier, 34-year-old Spencer Slick, stole the Humvee after being demoted. CHP officers stopped the Humvee along State Route 92 in Redwood City after receiving a "be on the lookout order."
Last week, during the same training exercise, a Blackhawk helicopter landing caused a tent to collapse at Fort Hunter Liggett, injuring 22 soldiers. All of the soldiers recovered from their injuries and returned to their units.