Dayspring's Grover Beach pot shop set to open
July 3, 2018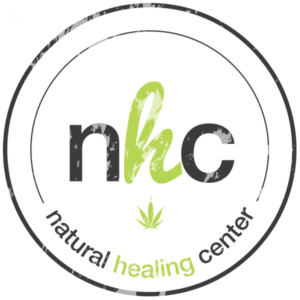 Another Grover Beach pot shop is opening its doors this week. Helios Dayspring's Natural Healing Center will be the second brick and mortar marijuana dispensary to open both in Grover Beach and San Luis Obispo County under the state of California's new pot regulations. [Cal Coast Times]
Dayspring, who is a major player in the local pot industry, has been involved in controversial endeavors, including sponsoring children's events, to promote his marijuana brand.
The Natural Healing Center, located at 998 Huston Street, is opening Tuesday, according to an advertisement the pot shop circulated on social media. However, the business has been more actively promoting an event, or party, it is holding on July 4.
On Wednesday, there will be food, music and special pot deals at the dispensary, which at least for now, is only open to medical patients. The first 150 guests will receive a goody bag, according to social media posts. The event is scheduled to last from 12 p.m. to 5 p.m.
Located just a short walk away from Grover Beach's first pot shop, 805 Beach Breaks, the Natural Healing Center is an approximately 5,000-square-foot facility that boasts having partnerships with the biggest brands in the industry. The Natural Healing Center has a speakeasy within the dispensary that features all of its newest products.
Dayspring, who has close ties with several public officials who have helped promote his marijuana businesses, is partnered on the brick and mortar dispensary project with David Separzadeh, a Los Angeles real estate investor. Dayspring is also the owner of a SLO County marijuana delivery service and multiple large marijuana grows. He has received praise and criticism for his pot business activities in the county.
Last year, Dayspring organized an Easter Egg hunt in Grover Beach for children ages 1 through 11, which was sponsored by his pot delivery service. Previously, his mobile dispensary sponsored a Christmas toy giveaway for kids.
In between the two events, Dayspring was targeted in a home invasion robbery in Atascadero in which robbers masqueraded as police officers reportedly snatched 100 pounds of medical pot and more than $100,000 in cash. Additionally, Dayspring was recently sued by partners of his in a marijuana grow project that ended up in court with claims of fraud and forgery.
Dayspring's Natural Healing Center is opening at a turbulent time for pot shops in California. New marijuana testing and packaging rules took effect Sunday, and many pot shops were not ready to comply with them, resulting in fire-sales as businesses attempted to get rid of their untested products that are now illegal to sell, according to The Mercury News. Now many pot shops across the state are struggling to comply with the new regulations and shelves at some dispensaries are empty.