Highway 1 to reopen north of Ragged Point
July 4, 2018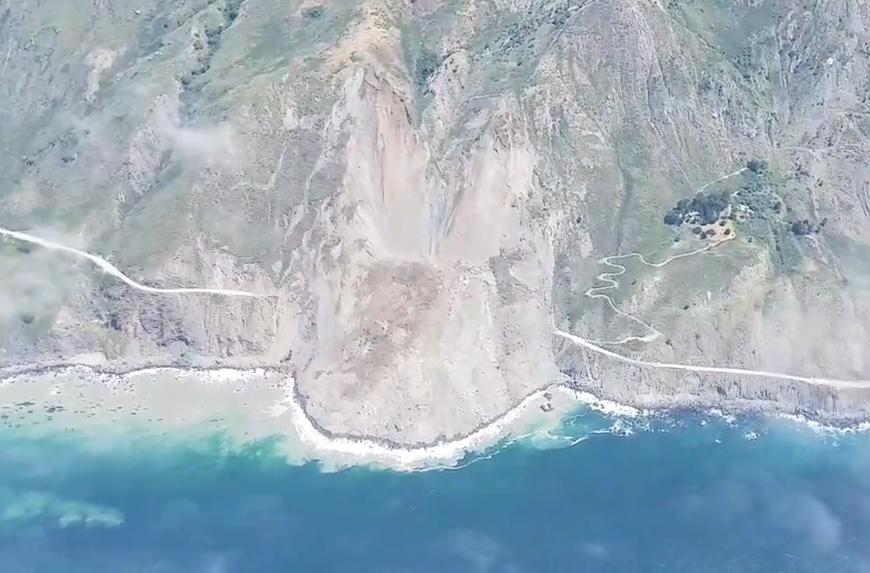 A stretch of Highway 1 north of Ragged Point that has been closed for more than a year following a massive landslide will reopen on July 20, according to Caltrans. [Cal Coast Times]
In May 2017, a massive landslide at Mud Creek in Big Sur shut down an approximately quarter mile stretch of Highway 1 that is about eight miles north of the Monterey and San Luis Obispo County line. The landslide was about 1,500 feet wide and about 40 feet deep with debris extending about 250 feet beyond the shoreline.
The reopening of the highway will reconnect SLO County to Big Sur. It will also provide a needed boost in revenue to businesses located along Highway 1 on the north coast of SLO County and in the Big Sur area.
In order to reconstruct the highway, crews built a quarter mile stretch of road that travels over the landslide. The project cost $54 million.
When the highway reopens, it will also be the first time in a year and a half in which drivers can travel all the way through Big Sur. Prior to the massive landslide, there were mudslides in early 2017 that led to the closures of other sections of the highway.