Man injured during backyard fire in Santa Margarita
July 31, 2018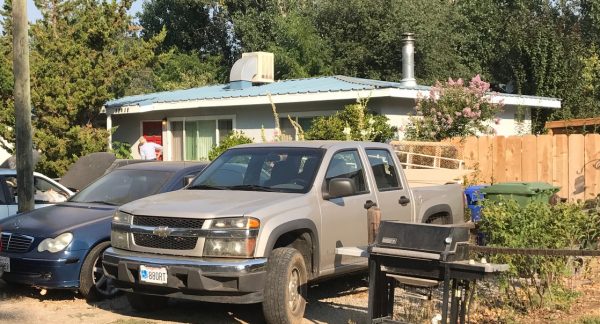 A backyard shed caught on fire in Santa Margarita on Monday, and while the blaze was burning, a man collapsed. [Cal Coast Times]
Shortly before 5 p.m., emergency personnel found Brent MacGregor unconscious at the scene of the blaze. MacGregor was rushed to the hospital, and his current condition is unclear.
Jody Matthews, who was inside the house on the same property as the shed, said she was getting ready to go out to dinner for her birthday dinner. Then MacGregor came inside the home and was screaming to get out because of a fire.
Before firefighters arrived, a neighbor entered the backyard and tried to put out the fire with a hose. The neighbor dropped the hose and performed CPR when MacGregor lost consciousness, Matthews said.
Firefighters extinguished the blaze and preventing it from spreading to the house. The cause of the fire remains under investigation.
MacGregor is currently receiving treatment at French Hospital Medical Center in San Luis Obispo. It is unclear what caused him to collapse during the fire.