Photos of San Luis Obispo garage roof collapsing
March 7, 2015
Coordinated through social media, several thousand college-aged men and women poured into a residential neighborhood in San Luis Obispo near Cal Poly on Friday night. Many of the revelers were drinking alcoholic beverages and were wearing green clothing for the pre-Saint Patrick's Day celebration.
San Luis Obispo police were informed of the loud block party at 4:44 a.m. on Saturday and began giving citations.
At 6:21 a.m., between 30 to 40 party-goers were standing on top of a garage at 364 Hathaway Avenue and the roof collapsed under the weight of the people, causing at least eight injuries.
Following are photos of the roof collapsing: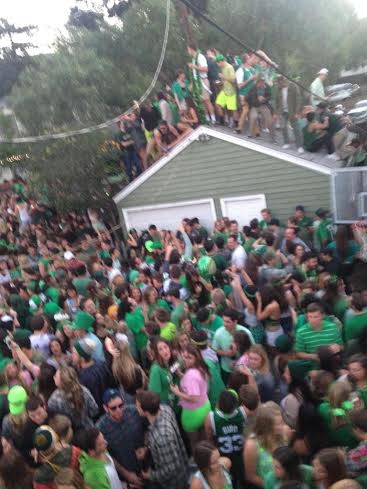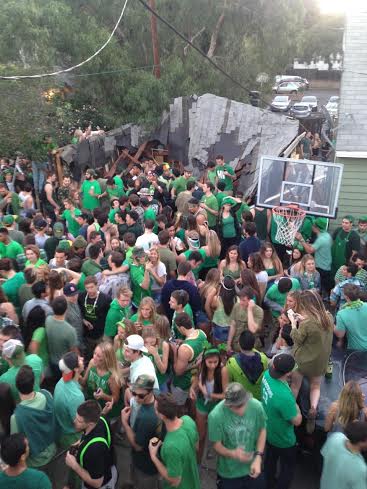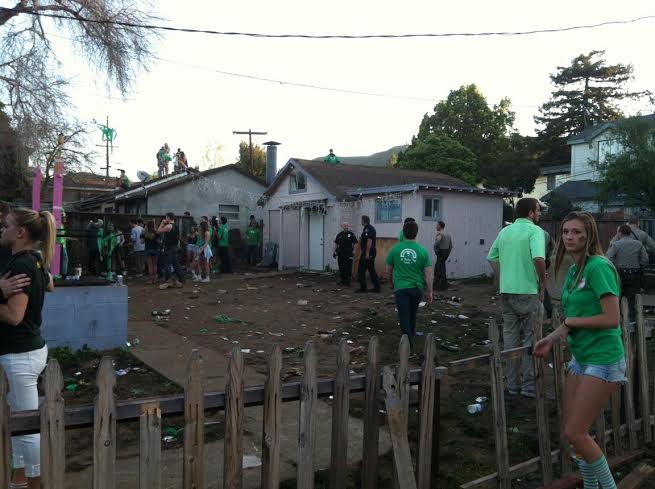 Don't miss breaking news stories, like CCN on Facebook.