Templeton woman killed in crash on Highway 58
April 26, 2015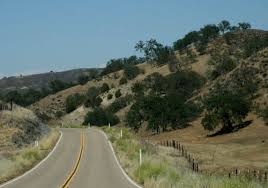 A Templeton woman was killed Saturday after the truck she was driving went off Highway 58 in rural Santa Margarita before coming to rest 25 feet below the roadway.
Shortly before 5 p.m., 56-year-old Donna Dean Magee was driving on Highway 58 near O'Donovan Road when she lost control of her Toyota Tacoma while going around a curve. The truck went off the road and landed 25 feet below in a dry creek bed.
Emergency personnel transported both Magee and her passenger, 44-year-old Jennifer June Molina of Paso Robles, to Sierra Vista Regional Medical Center. Magee later died from her injuries.
Neither the driver nor the passenger in the truck was wearing a seat belt. The investigation into the accident is ongoing.
Don't miss breaking news stories, like CCN on Facebook.