4 great recipes for summer entertaining
July 3, 2015
Some recipes are a must during summer cookouts. The following recipes were provided by Spencer's Fresh Markets in Morro Bay and Santa Maria.
Backyard Jerk Chicken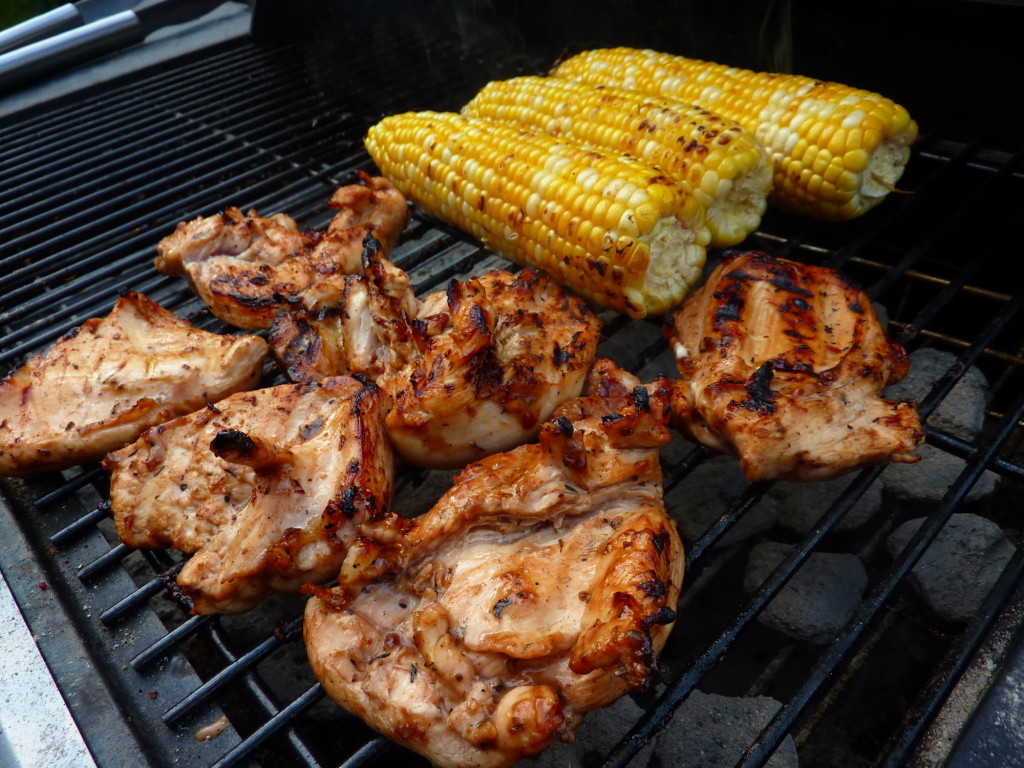 1 Scotch bonnet or habanero chile, stemmed and seeded (use a jalapeno if you want to adjust the heat down a notch)
1 bunch scallions, cut into pieces
2 cloves garlic, smashed and peeled
1 1/2 teaspoons dried thyme
2 tablespoons packed dark brown sugar
1 tablespoon ground allspice
2 tablespoons low sodium soy sauce
2 tablespoons lime juice
2 tablespoons vegetable oil, plus more for grill
3 1/2 to 4 pounds chicken pieces
Salt and pepper
Directions:
In a food processor, puree chile, scallions, garlic, thyme, brown sugar, allspice, soy sauce, lime juice, and oil. In a large zip top bag, toss chicken with paste. Refrigerate at least 1 hour or up to 1 day.
Grill at medium heat untill cooked.
Agua Fresca
Light and Refreshing Summer Drinks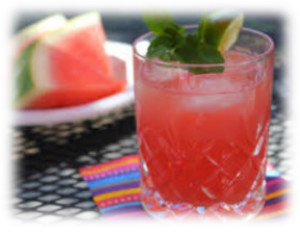 Aguas Frescas have the consistency of water or juice and can be enjoyed all day. The key to delicious great aguas frescas is to use fresh, ripe fruit. Watermelon Agua Fresca is the most traditional variety. Extra agua fresca can be made into ice cubes to chill beverages without watering them down. Combine different fruits to create different flavors.
2 cups cubed, seedless watermelon (or other fruit)
1/4 cup cold water
1 tbsp. sugar or more to taste
Freshly squeezed lime juice from 1/2 of a lime
Fresh mint or basil, optional garnish
Directions:
Puree until smooth, adding more water as needed. Strain through a fine sieve or cheesecloth and serve over ice in chilled tumblers garnished with a chunk of watermelon. Add an optional spring of fresh mint or basil.
If using honeydew or cantaloupe, substitute fresh lemon juice for the lime juice.
For a sweet and tart combination, peel and grate 2 to 4 tsp. of ginger and puree with 2 cups of cubed pineapple. Add sugar or agave nectar to taste, then strain mixture to remove solids. This variation is best served very cold.
Additional garnishes: ribbons of cucumber or a twist of lemon peel.
Trish's Sangria

• 750 ml. bottle Pinot Grigio or Riesling for White Sangria or medium bodied Red Wine like Grenache or Merlot for Red Sangria.
• 1-1/3 cup Orange Juice
• 1/2 cup Triple Sec
• 1/4 cup Brandy
• 1/2 cup Sugar
• 1 teaspoon Vanilla
• Seasonal Fruit such as: Apples, Grapes, Oranges, Pineapple Pomegranate Seeds, Watermelon
• Also add Soft Fruit such as: Berries, Peaches, Kiwi or Mint to glass when serving.
Directions:
Combine all ingredients in a nonreactive container. Stir to dissolve sugar. Add cut firm fruits. Cover and refrigerate overnight to allow the fruit flavors to infuse with the wine. Multiply recipe for larger groups.
Santa Maria Style Pinquito Beans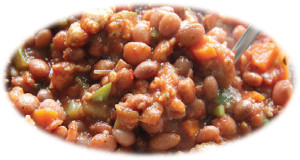 • 24 oz. Dried Pinquito Beans
• 3/4 – 1 Lb. Fresh Ground Beef
• 1 Pkg. Chili Mix (1 oz.)
• 1 teaspoon Chopped Garlic
• 1/2 teaspoon Black Pepper
• 1/2 teaspoon Oregano
• 3-4 teaspoons Salt (or to taste)
• 2 Spencer's Homemade Salsa (16 oz.) – for mild flavor use 2 Mild  –  for spicy flavor use 1 Mild & 1 Hot  –  for hot flavor use 2 Hot
Directions:
Sort and rinse beans before soaking & cooking. Cover beans generously with water. Bring to boil. Add salt and pepper. Turn heat to simmer. Cook for 2-3 hours or until tenet. Beans may be soaked over night to reduce cooking time. Add or drain water based on your preference for thick or thin beans. Brown and drain ground beef. Add to pot of beans. Add Spencer's Homemade Salsa, garlic, seasoning and chili mix.
Serves 8-14 people.