SLO fire chief to get pay raise of more than $20k
July 3, 2015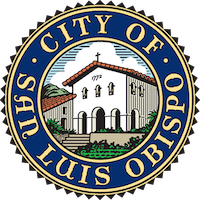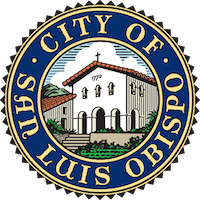 By JOSH FRIEDMAN
About 28 employees of the city of San Luis Obisop are slated to receive pay raises of at least 10 percent over the next six months, and at least one staffer's salary could jump by more than $20,000.
On Tuesday, the San Luis Obispo City Council will consider approving new salary and benefit agreements that will increase the pay of more than 200 city employees. The proposed labor agreements are between the city and members of the its largest employee union, San Luis Obispo City Employees Association (SLOCEA), as well as with non-union staffers, most of whom are in management positions.
Fire Chief Garret Olson is in line for a base salary increase of about $22,000 over the next six months. Olson will receive a 14 percent bump in pay, with 12 percent taking effect immediately, if the council approves the agreements.
Olson's base pay, as of last month, was $154,544. With the raise, his salary would jump to more than $176,000.
Transportation Operations Manager Jake Hudson stands to receive a 17.7 percent increase in his base salary. Hudson currently receives a salary of $93,288. With the increase, his base pay will rise to about $110,000.
The currently vacant police chief position is due for a 17 percent pay raise. Former chief Steve Gesell, who left the city last month, received a base salary of $160,394 at the time of his departure. At Gesell's pay rate, the police chief would earn an annual salary of approximately $188,000.
Human Resources Director Monica Irons said in an email to CalCoastNews that the recommended pay raises are are based on position classifications, not individuals.
The labor agreements call for SLOCEA members and the non-union employees to receive a pair of 2 percent cost of living adjustments to their salaries. The first 2 percent salary hike is retroactive to Jan. 1, 2015, and the second 2 percent increase takes effect Jan. 1, 2016.
On top of the cost of living adjustments, 80 of 151 SLOCEA members, and 36 of 82 unrepresented employees are slated to receive additional increases, according to a report prepared by Human Resources Manager Greg Zocher.
Those pay increases range in size from 2.6 percent to 15.7 percent. The staff report refers to them as "equity adjustments."
Last year, the city council approved a study comparing San Luis Obispo worker pay to staff compensation in other California cities. The study concluded that 50 percent of SLO employees receive pay well below industry standard.
Both council members and staff say it is necessary to provide competitive compensation in order to attract and retain well qualified employees. Zocher's report also notes city employees accepted pay cuts during the recent economic downturn.
Critics of the city say employee salaries and benefits are too high, and they place a burden on tax and rate payers.
In 2000, general fund staffing costs totalled about $21 million. In the fiscal year that began Wednesday, staffing costs are expected to exceed $46 million, and the city projects they will surpass $48 million in 2016-2017.
Last year, city voters renewed a half cent sales tax. While city management says the tax revenue is used for city services, the money goes to the general fund, and it can be used to backfill salary and pension costs.
All department heads, with the exception of the police and fire chiefs, are currently slated to receive 5 percent "equity" increases. Including the cost of living adjustments, department heads will receive 9 percent raises.
Last month, the council also approved a raise for City Attorney Christine Dietrick and a cash and car bonus for City Manager Katie Lichtig.
Dietrick received a raise of more than $12,000, increasing her salary to $187,252. It was her fourth raise in the last four years.
The council granted Lichtig a one-time $7,600 cash bonus. The car bonus she now receives is an annual allotment of $5,400.
Some critics likewise point to high staffing costs as reason for yearly water and sewer rate hikes. Last month, the council voted to raise both rates.
The new rates take effect this month, and the average residential water bill will increase by 17.8 percent, or about $10 a month.
The city's water and sewer enterprises are separate from the general fund, and they must cover the cost of staffing utility workers. Last year, the 61 full time employees in the utilities department were making an average base salary of $73,000.
Several utilities managers and supervisors are currently in line for 5 percent "equity" increases. Also, about 10 utilities employees are slated to receive 12 percent "equity" increases that will take effect over the next six months.
The council will meet the evening of July 7 to vote on the proposed pay raises. The council is still awaiting new labor agreements with the city's police and firefighter unions.