Woman found dead in Grover Beach home
July 22, 2015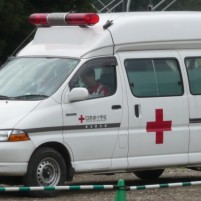 A person described as an "adult woman" was found dead in a Grover Beach home Tuesday morning.
Grover Beach police and the San Luis Obispo County coroner's office are investigating the death, but initial findings indicate no foul play, according to a press release issued by Police Chief John Peters. The news release does not state the woman's age.
Around 6:20 a.m., police officers and Five Cities Fire personnel responded to a report of an unresponsive person at a home in the 200 block of Front Street. When emergency crews arrived, they determined the woman was dead.
Investigators processed the scene and completed several interviews by about 1:30 p.m. They plan to follow up on additional information, and an autopsy is scheduled for later this week.
The cause of death is still undetermined, but there is no cause for concern regard public safety, Peter stated in the press release.