Albertsons sues Haggen
July 22, 2015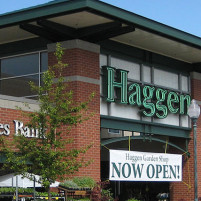 Supermarket giant Albertsons is suing grocery chain Haggen, alleging the company failed to pay for more than $36 million for merchandise that was included in a recent sale of 146 stores. [LA Times]
Haggen, a Washington-based company, purchased 146 Albertsons, Vons, Pavilions and Safeway stores. Eighty-three of the stores are located in California, and several of them are on the Central Coast.
The lawsuit alleges Haggen waited until the deals on all 146 stores closed and then notified Albertsons that it would not pay for $36 million of inventory at 32 stores it acquired. The suit, which was filed in federal court in California, does not specify Haggen's reasons for not paying, but it states the reasons are baseless.
An additional $5 million of payments for merchandise at six stores have come due since the filing of the lawsuit. Haggen allegedly now owes Albertsons more than $41 million.
Haggen says it notified Albertsons in June that the seller had committed multiple violations of the purchase agreement and possible violations of state and federal trade rules. Haggen has not disclosed the alleged violations, though.
Hagen purchased the grocery stores from Albertsons and Safeway after the Federal Trade Commission forced the two companies to sell supermarkets as part of a merger.
Earlier this month, Haggen laid off dozens of Central Coast workers and reduced other employees' hours from full-time to part-time. Customers have also complained about Haggen significantly increasing grocery prices.
Haggen Southwest CEO Bill Shaner says competitors have launched an unprecedented response to Haggen's entry into the marketplace.