Former Tribune columnist Bill Morem dead at 63
September 15, 2015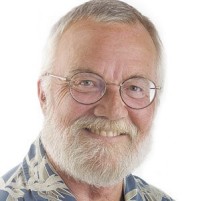 William F. Morem, formerly a longtime reporter, editor and columnist for The San Luis Obispo Tribune, died at 63. [Tribune]
Sheriff's personnel found Morem dead inside his Los Osos home Monday. The U.S. Postal Service asked the sheriff's office to conduct a welfare check after finding mail piling up at Morem's home.
Investigators have not yet determined the cause of Morem's death. The county coroner's office is determining whether to conduct an autopsy.
Morem had a 26-year career as a journalist in San Luis Obispo County. He worked as an editor of Tribune subsidiaries the Cambrian and Morro Bay Sun Bulletin.
Morem also spent several years as The Tribune's opinion editor. He then became a columnist, copy editor and reporter for The Tribune.
Sandra Duerr, executive editor of The Tribune, said Morem touched thousands with his work. He was particularly passionate about advocating for the homeless and downtrodden, Duerr said.
Morem is survived by his former wife Sharon Morem, daughter Caitlin, grandson Madden Vaughan and brother Jim Morem. Morem's family is requesting that donations be made in his memory to the Prado Day Center and Woods Humane Society.