Grover Beach woman killed in Santa Barbara County crash
September 11, 2015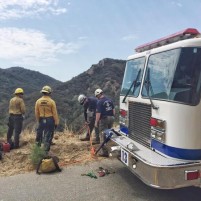 A Grover Beach woman died after her vehicle plunged about 400 feet down a cliff near Stagecoach Road and Highway 154 in rural Santa Barbara County on Thursday.
At about 1 p.m., a Santa Barbara County air unit found the woman's vehicle at the bottom of a ravine. Law enforcement officers and rescue workers then repelled down the cliff to the vehicle. They found the woman's body several hundred feet away from the car.
The woman was pronounced dead at the scene. It is believed that she was in her mid 50s.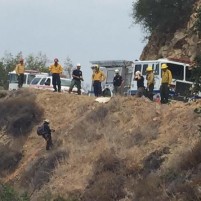 The crash appeared to have ejected the woman from the vehicle. Crews did not find any other victims during a search of the area.
Grover Beach police said the woman had been reported missing. The police department confirmed she was from Grover Beach, but authorities have yet to release her identity.