Fire sparks in SLO yard with possible homeless camp
September 11, 2015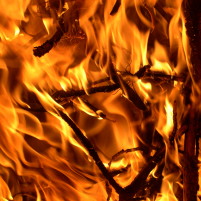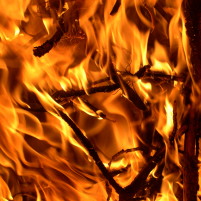 The San Luis Obispo Fire Department in investigating a fire that broke out in the yard of an abandoned house where a homeless camp may have been erected. [KSBY]
The fire stated just after 12:45 p.m. Thursday in the front yard of a house at the corner of Broad Street and Stoneridge Drive. The house is slated for demolition, and there appeared to be a homeless encampment in the yard, according to the fire department.
Firefighters extinguished the blaze in approximately 30 minutes. The fire burned an area of dry grass that was approximately 50 feet by 30 feet.
No one suffered any injuries.
Fire investigators believe the blaze was started by human activity. They have deemed the fire suspicious.
A fire previously broke out in a different area of the same yard, according to the fire department. A cigarette reportedly started the previous fire.